Facebook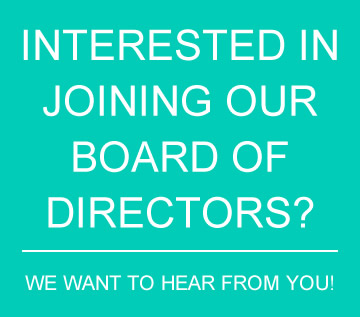 Latest News
News Archive
Job Vacancies at CityWatch NI
JOB VACANCY

JOB DESCRIPTION CCTV OPERATOR
JOB TITLE: CCTV OPERATOR
LOCATION: CCTV Monitoring Suite, 15 Barrack Street, Lisburn
RESPONSIBLE TO: CCTV Supervisor
SALARY: To be discussed at interview
This post is for a full time cctv operator to join the Citywatch team. This person should be highly motivated and willing to learn and develop. They should also be capable of working in a fast paced working environment and as part of a team.
The successful applicant will be responsible for the proactive monitoring and operating of the CCTV cameras and Citywatch radiolink system in the CCTV Monitoring Suite in a professional and efficient manner. And to ensure integrity, accuracy and confidentially of all information gained by compliance with the company's policies, operating procedures and legislation.
Main duties:
• Proactively monitor a large number of cctv cameras;
• Detect and prevent crime;
• Respond to requests from Citywatch members;
• Assist Police during and after live incidents;
• Carry out cctv reviews;
• Download cctv footage;
• Keep accurate computerised logs/database
• Provide evidential statements to Police when required;
• Comply with company procedures.
The above list is not exhaustive and any other duties similar to the grade of this post may be required.
The successful applicant will have a detailed knowledge of ICO and GDPR and work within the stipulated guidelines at all times.
Essential Criteria:
• Valid SIA Front Line Public Space Surveillance CCTV Operator Licence
• Proven experience of working in a busy city/town centre cctv control room
• Proven experience of operating PTZ cctv cameras
• Proven experience of using cctv cameras and operating radios during live incidents
• Proven experience in completing logs and incident reports electronically
• Experience of working to operating procedures
• Knowledge of ICO
• An understanding of the principles of Data Protection (GDPR), Human Rights Act and surveillance regulations
• Must be able to understand English language [written and spoken]
Desirable Criteria:
• CTC Level 2 Security Clearance
• Experience of using Microsoft Word, Excel and Databases
• Valid Driving Licence or access to a form of transport to meet the needs of the post
• Knowledge of criminal law
Additional Information:
This post involves a high degree of confidentiality.
At all times the post holder must maintain and respect the security and sensitivity of the role they are providing.
This post involves working various shifts over a 7-day period, including evenings, weekends and bank holidays.
Other information:
This post is subject to successful CTC Level 2 security clearance.
Citywatch is committed to equality and diversity, as both a provider of services and as an employer. Our practices and procedures aim to reflect the varied needs, expectations and culture of all members of our community.
Citywatch make every effort to ensure that no member of the community receives less favourable treatment when employing people or accessing our services on the grounds of; age, disability, gender reassignment, marriage and civil partnership, pregnancy and maternity, race, religion or belief, sex or sexual orientation
People with disabilities will be guaranteed an interview, providing they meet the minimum criteria for the position, and that they declare their disability on their application form.

Application forms can be obtained by emailing info@citywatchni.co.uk, downloading from the link below, or writing to the Business Manager, Citywatch CCTV Northern Ireland, 15 Barrack Street, Lisburn, BT28 1TJ.

Closing Date for completed application forms is: 12 noon on Wednesday 25th March 2020.