Facebook
Latest News
News Archive
Safe Shopping Advice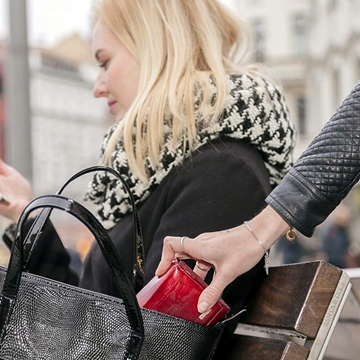 Don't give pickpockets a chance ...Read More
Help stay safe by taking further simple precautions
How you can help yourself
Carry a charged mobile phone.
Carry a personal attack alarm.
Vary your daily routines, have company whenever possible, & always let someone know what your plans are.
Remember - flight not fight!
Staying safe when you're out and about
Cover up expensive-looking jewellery. Carry your bag close to you with the clasp facing inwards. Carry your house keys in your pocket. lf someone grabs your bag, let it go, do not get hurt. Your safety is more important than your property.
Don't take short cuts through dark alleys, parks etc. Walk facing the traffic, so a car cannot pull up behind you unnoticed.
Don't hitch-hike or take lifts from strangers.
When walking alone carry a personal attack alarm. Carry it in your hand so you can use it immediately to scare off an attacker. Make sure it is designed to continue sounding if it is dropped or falls to the ground.
Self-defence/safety awareness classes may help you feel more secure, but remember - flight not fight!
Arrange transport home in advance. Do not go out alone. Don't get isolated from your friends.
Stay in well-lit areas and don't wander in areas you are unsure of.
Never leave your drink unattended or accept a drink from someone who you don't know or trust.
lf you feel drunk, dizzy or disorientated seek help from a trusted friend or a member of bar staff.
Consider carefully whether to leave with someone you have just met.
When jogging or cycling, vary your route and time. Use well-lit roads with pavements. On parkland, keep to main paths and open spaces where you can see and be seen by other people - avoid wooded areas. Using a mp3 player may limit your awareness to the surroundings.